Are you of legal drinking age?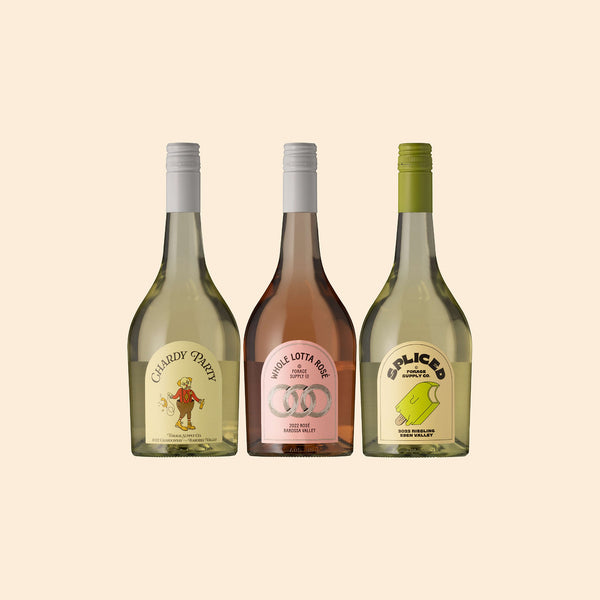 White Pack
Dive into our range of whites.
The Barossa valley Chardy Party has officially come back to town.
Travelling from Hallett Valley, loaded with tropical fruit, lemon pith and citrus characteristics. Pale straw in colour with vibrant peach and white nectarine flavours.
Blow out the candles and get your party bags at the door.
Turkish delight, rose petal and guava in Aroma.

Mouth watering mineralogy, Granny Smith apple, zippy palette structure. Bone dry rose, with a hint of pomegranate fruit and fairy floss.
match it with Beetroot, walnut & rocket salad or tamed wild caught rainbow trout. 
This is our lime citrus, lemon and thyme Eden Valley Riesling. Clean and clear with a bright pale-yellow hue. Zingy and zesty acid that goes off like a firecracker. Hints of Frangipani, head to the freezer and grab me a SPLICE type feels.